Free Quote
Contact us today for your Free Quote
Close
It has been eight years since the United Nations Sustainable Development Goals were established, in which 193 countries agreed to a set of sustainable targets we would all achieve by 2030. These aspirations included goals such as eliminating poverty, zero hunger, promoting the use of clean energy, and reducing inequality. With a total of 17 pledges, we are now at the midway point and must face the question of how are we doing? The answer is mixed. While progress has been made in some areas,  climate action has fallen behind, and issues such as gender inequality persist. The task ahead requires a concerted effort to ensure we achieve the United Nations Sustainable Development Goals and leave a better world behind for future generations.
The goal is 2023. The United Nations themselves released a report this year that highlighted over half of the targets set as moderately or severely off track. But where do we as a country and a continent stand? The UK government has released a response to the report, we want to explore both and give you some short highlights on the UK's path towards reaching the SDGs
Cost of living crisis and food inflation
In the latest report, Europe and North America were ranked second in a chart highlighting abnormally high food prices amongst all 194 member states, this indicates a rise of over 22% since 2019. This a startling jump, considering the UK's 'pledge' to eradicating food poverty partnered with the recent rises in inflation.
"In the UK, the price of consumer goods and services rose at the fastest rate in four decades in the year to October 2022. The annual inflation rate rose to 7.9% in the 12 months to May 2023, up from 7.8% in April 2023."
This is an excerpt from the Government's own website, highlighting just how dire inflation currently is. The stark reality of poverty is one that is all too often overlooked in modern society. Yet, the figures speak for themselves. With an estimated 13% of the UK population currently living below the poverty line, the prospect of rising numbers is a cause for concern. Experts point to several factors that have contributed to this trend, including inflation and a drop in income. The UK, along with other nations agreed to all SDG goals, including the first one, which is to eradicate extreme poverty. However, in a cost of living crisis, with food prices increasing and wages stagnating, it would be fair to ask the Government exactly how its policies support its commitment to the Sustainable Development Goals?
Which Sustainable Development Goals can you contribute to?
In an ideal world, the planet wouldn't need to rely on the public more than its 'Governments', however, we're here now. No matter where you stand, there is more you can do, and we've created a short list of some of the ways you can help our planet reach its SDGs as soon as possible.
Food waste
Food waste is a pervasive issue, with studies indicating that a staggering 17% of food is wasted at home. At Bywaters, we're committed to promoting sustainable habits whilst minimising the amount of food that goes to waste. Our circular approach involves working with partners such as Olio, the app that allows our clients and the British public to donate any surplus food to those who may otherwise go without. Additionally, we've established partnerships with food banks and other food-related charities, such as FoodCycle, to encourage corporate businesses to give back to their communities.
Fossil fuels
Consider going electric or walking more. Traditional vehicles are powered by non-renewable fossil fuels, the impact of which is immense. Here at Bywaters, we have implemented various measures to help reduce our carbon footprint. From using Euro 6 or 7 (depending on the model) vehicles to incorporating electric dustcarts. Electric vehicles have been touted as cheaper over the course of ownership than traditional cars, although it is also true that they tend to be more expensive to purchase. While it's positive to see that the levels of fossil fuel usage are back to those of 2014, we need to do more as a nation. Governments must take the lead in reducing emissions to avert dangerous climate tipping points.
Plastic pollution
Over 17 million metric tons of plastic waste have already reached the oceans, according to the SDG report this number is predicted to triple by 2040. Consider your contribution to this. Purchase eco-friendly water bottles that can be refilled and reused. Implore your workplace to change its approach to plastic. It also holds benefits for your company. With one single investment, they can reduce waste costs by switching to permanent bottles, as opposed to disposable ones. The bottles can also be branded with your company's logo! Free PR whilst saving the planet! At Bywaters, we also hold beach cleans, to prevent thousands of bottles from entering London's waters. Host your own or get in contact with us to join our scheduled cleans!
Education
Around 95% of countries claim to have implemented climate change within their curriculum, however, the report also suggests that the topic itself is not understood well throughout Europe. Take your time to speak to those around you, although the topic may not be understood well, recent studies have suggested that over 80% of Brits are concerned about climate change. This tells us clearly, that people want to know more – you could be the person that delivers just that. Our Sustainability Specialists prepare and present Waste Awareness Days, presentations, webinars, and more to educate thousands of Londoners a year on topics that benefit our planet.
The UK Government's response to the Sustainable Development Goals report 2023
The pandemic has slowed down the world's progress in reaching Sustainable Development Goals, with some reports suggesting we may have been pushed back more than a decade in progression. For this reason and many others, it's imperative that the world's governments double down on their plans to reach these goals, with financial, tangible and immediate plans.
"We plan to mobilise £8 billion of UK-backed finance per year by 2025 through the British Investment Partnerships (BIP) agenda. We will drive reforms that give low- and middle-income nations a voice and affordable finance at scale, such as the Capital Adequacy Framework review of the Multilateral Development Banks. Investment through BIP aims to raise productivity and enable a higher standard of living for all. Over the long run, these investments play a critical role in reducing poverty by promoting economic transformation and building economies sustainably." – UK Parliament
This is a direct reply from the UK government on its objective plans to tackle poverty. The response to the report is mainly focused on its 'leave no one behind' agenda, highlighting how it will be listening to marginalised groups and finding out exactly what they need. There is some talk about investing, however, a lot of the response has words like "consider" and "should". It's almost as if the Government is asking/advising itself. The UK government also admits that "because of the pandemic" it is not on course to reach the 'No Poverty goal' by 2030.
"In countries like Nepal we have helped to increase the proportion of women giving birth in health facilities, from 9% in 2001 to 80% in 2022. "
In recent years, the United Kingdom has been increasingly committed to supporting other nations in improving their healthcare systems. Empowered by a wide range of investments and training programs, the UK has been able to make impressive strides in promoting better healthcare outcomes around the world. A prime example of this success can be seen in Nepal, where the healthy birth rate has risen from a paltry 9% in 2001 to a much more encouraging 80% in 2022, thanks in no small part to the support and guidance offered by the UK. While there is still more work to be done in the realm of global healthcare, it is heartening to see that the UK is taking proactive steps to address this crucial issue. Europe fared well in the health update of this year's report, with obesity amongst children under the age of five down since the launch of SDGs.
Due to factors out of anybody's control, investment in agriculture declined in most parts of the world during 2021, however, Europe and North America stood alone as the only continent in the world that increased investment and provided unprecedented stimulus packages. With around 13% of the UK currently in absolute poverty, the numbers show that this report is set to rise over the year. There are many contributing factors to this, including inflation and the drop in income. Poverty is reducing around the world, however, under current trends over 575 million people will still be living in poverty by 2030.
Here are some highlights on Europe's progress from this year's SDG report
The Sustainable Development Goal report is pretty long, so we read every page to provide a summary of exactly how Europe is doing!
In terms of poverty reduction, European countries have significantly reduced extreme poverty rates since 2015
More than three-quarters of countries in Europe and Northern America and 6 out of 10 countries in Eastern and South-Eastern Asia saw the incomes of the poorest 40 percent grow faster than the national average.
The average UK household discards 28.1kg of food waste each month
HIV rates have risen by less than 1 percent
Europe had the highest density of doctors per person
Europe and North America are behind Australia and Central America for the proportion of women that hold seats in parliament and local government
Water use efficiency has slightly grown in Europe by 4%
Young women in Europe are more likely to not be in education, employment, or training compared to men (although the gap is less than 1%)
Globally there is a massive gap between the number of women in employment, education, and training in comparison to men. A lot of this can be attributed to laws, attitudes, and patriarchal systems, all of which must be addressed and fixed! 32.1% of women are not in any form of training, education, or employment, in comparison to 15.4% of men.
Europe has raised its investment in research and development significantly since the launch of SDG
In 2022, at least 3,167 people died on maritime and land routes to and through Europe, accounting for more than half of the fatalities recorded worldwide that year – migration deaths
15% more companies are reporting their sustainability efforts
Plastic pollution has skyrocketed globally
Europe increased in forestation areas
Europe and Sub-Saharan Africa saw a leap in conflict-related deaths of civilians, with the war in Ukraine accounting for a large portion of the spike, with 4 in 10 occurring specifically in Ukraine
Europe is no longer on track to reach the Sustainable Development Goal of 2030
What is next for the UK and its Sustainable Development Goals?
It's quite simple. The UK is behind on its pledge to the United Nations and its Sustainable Development Goals and needs to increase its investments and commitment towards reaching the deadline of 2030. The pandemic was unprecedented, taking every country off-course, however, we're here now and must work with what has occurred. Many Brits are in poverty, with Europe officially having the second highest prices in the world for food. We also have a cost of living crisis and policies that don't allow for wages to rise at the same speed as inflation. There are 17 goals within the SDGs, as things stand 2030 will see us achieving none of them. However, there is hope. With the steps taken in healthcare, sustainable energy, and other faculties, it's clear that our nation has the resources and ability to get back on track. As the first official year of the pandemic, it will be interesting to see how the Government reacts. For now, we will continue to do all we can to ensure our Bywaters continues to contribute towards a better London, a better England…a better Planet. Contact us today, to see how your organisation can join us in reaching the Sustainable Development Goals.
To read the UK Government's response to the Sustainable Development Goals progress in detail, please click here
More posts: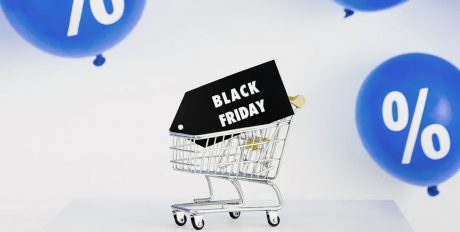 Black Friday and Cyber Monday, are upon us once again, but when it comes to sustainability, they are controversial subjects, and this year is no exception. So how can you ensure you're not making savings at the cost of the environment? Here's a quick 5-point guide to navigating the sales.
Read more