Free Quote
Contact us today for your Free Quote
Close
The impact of sport on the planet is vastly understated, when you consider traveling fans, food packaging, paper tickets, pitch watering, and more.
Whether it be Football, Rugby, Cricket, or Tennis – the truth is, these major sports exist as a result of community, competition, and consistency. With a fan base that reaches into the billions, it's fair to say elite sport has a heavy influence on our environment, but what are the elite sporting associations doing to counteract this?
Football and Sustainability: The Beautiful Change
Football is a sport that constantly finds itself under the….floodlights. With controversies that stretch the breadth of human possibility, elite football is one of few activities that accurately reflects the beliefs of whichever society it's played in.
"A recent survey of 1,400 football fans revealed over 90% agreed on the importance of protecting the environment and fighting climate change."
According to the above study from the Football Supporters Association (FSA) fans care about the 'impact their team has on the planet'. There's a poor misconception that football stadiums are a hub for hooligans, which ignores the reality of how universal the beautiful game is. Football, just like any other sport, draws an audience from every corner of the planet. To cater to a love for the planet, is to cater to football fans.
Is football a sustainable sport?
The Premier League can't yet be classified as an environmentally friendly organisation, however, it's taking steps towards being so. For the fourth year running United Nations-backed organisation 'Sport Positive' has ranked all 20 PL clubs on their contribution towards planet-friendly initiatives, judging them on metrics such as;
Clean energy
Water efficiency
Sustainable travel
Education
And more…
The current 'top four' in the sustainability table consists of Tottenham, Liverpool, Manchester City and Southampton. Two of those four are not like the others when it comes to on-field performances …you can decide which ones I mean yourself.
The Premier League has taken an admirable step forward in the fight against climate change by joining the UN Sports for Climate Action Framework. Sports organisations from all corners of the world are uniting to tackle this global issue, and the Premier League is throwing itself into the fray. The league has stepped up to the plate by committing to a 50% reduction in emissions by 2030 and aiming for net-zero emissions by 2040, a testament to the organisation's dedication to making a real and tangible impact. The 2015 Paris Agreement set a crucial global warming limit of 1.5ºC and it is heartening to see the Premier League playing their part in reaching this vital target.
Leyton Orient, The London Stadium…..and Bywaters
At Bywaters, we are proud to support two of East London's favourite football clubs, Leyton Orient and The London Stadium. Our expertise in waste management has allowed us to supply bins for both fans and staff, ensuring that everyone has access to the facilities they need to keep the stadiums clean and tidy. But we don't stop there – we are dedicated to educating football fans on the importance of responsible waste management, and we have brought some innovative ideas to the stadiums to achieve just that. One of our favourites is Bywaters' installation of sustainable messaging into their catalogue of rolling banners that interact with fans. The banners encourage fans to recycle their cups, help the planet, and keep the stadium clean.
Is Tennis a sustainable sport?
As the world becomes more aware of the importance of sustainability – organisations and event spaces are taking necessary steps to reduce their environmental impact. Wimbledon, one of the biggest tennis tournaments in the world, is no exception. From major construction project waste diversion to eliminating single-use plastics and ensuring no waste goes to landfill, Wimbledon is committed to setting itself as a benchmark in sport sustainability. As fans flock to the iconic tournament this July, they are encouraged to bring refillable bottles and use the numerous water fountains placed around the grounds.
Wimbledon's commitment to the environment
For years, Wimbledon has been a shining example of the dedication and devotion that the world of tennis has displayed towards excellence in sport. Not only does the prestigious tournament provide an opportunity for players to showcase their incredible skills and battle it out for the coveted title, but it also sets the standard for environmentally conscious practices in sporting events.
Bywaters and Wimbledon
In line with this commitment, Wimbledon has partnered with us at Bywaters to further its reputation as one of the most environmentally friendly tournaments in elite sport.
Every year our team of sustainability specialists utilise their wealth of knowledge and experience to provide Wimbledon with an efficient and environmentally conscious approach to waste management.
Here are some of the things Wimbledon and Bywaters already do:
No waste goes to landfill
Recycled waste is repurposed as energy to power London
Food is collected and used for anaerobic digestion
Clear signposted signs used to encourage recycling
Bywaters and sport
Our commitment towards sustainability in sport doesn't end with these (very cool) blogs. We also support some of the world's largest stadiums, tournaments and teams, including Wimbledon, The O2, London Stadium, and Leyton Orient! Through our expertise and experience we ensure no waste goes to landfill, utilising our partnership to reduce waste, while educating fans and staff on the best possible waste practices.
Join London's most elite sporting arenas by partnering with Bywaters today. As the leading waste management company in the city, we're dedicated to providing our clients with exceptional service, state-of-the-art facilities and eco-friendly solutions. Our team of experts will work closely with you to develop bespoke plans tailored to suit the specific needs of your business. From recycling and waste collection to energy-efficient solutions, we offer everything you need to achieve success in the world of sustainable sports.
We want to add your arena to our catalogue. Get in touch with us today and start your journey towards a cleaner, greener future.with Bywaters.
More posts: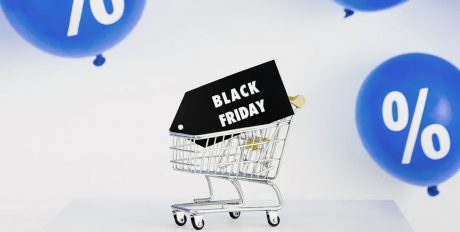 Black Friday and Cyber Monday, are upon us once again, but when it comes to sustainability, they are controversial subjects, and this year is no exception. So how can you ensure you're not making savings at the cost of the environment? Here's a quick 5-point guide to navigating the sales.
Read more