Free Quote
Contact us today for your Free Quote
Close
The worldwide issue of plastic waste cannot be ignored, with less than 10% of the seven billion tonnes created being recycled. The alarming statistic has prompted various individuals, charities, organisations, and countries to work together to create change. A crucial component of resolving this issue is making people aware of the possibilities of plastic recycling. Recently, the world has been making some impressive strides in producing new and cool products from the material, here are some of the coolest things your plastic is being made into.
Prosthetic legs from recycled plastic?
Through the innovative use of recycled plastic, a charity in Indonesia has been providing prosthetic legs for those in need. This ground-breaking revelation not only provides a much-needed solution for those with limited financial resources, but it also promotes the importance of sustainable materials. The BBC has even reported on this breakthrough, further spreading awareness of this life-changing technology. The same level of creativity was also found at De Montfort University, where an expert created a prosthetic leg out of recycled plastic, reducing the £5,000 price of production to only £10!
What does Britain do with your recycled plastic?
The British Plastic Federation outlines what your recycled items are transformed into. The use of recycled plastics in various forms of manufacturing has become increasingly popular over the years, and with good reason. By utilising recycled materials, we can minimise the amount of waste that ends up in landfills or worse, polluting our oceans. Recycled plastics are incredibly versatile and can be transformed into a wide range of products. From packaging to car components, the possibilities are endless. Even items like furniture and building materials can be made using recycled plastics, and as technology advances, the potential for this material is only increasing. In fact, recycled plastics are also being used to create kerbstones and paint pots, further showcasing the creativity and adaptability of this eco-friendly material.
Arts and crafts
Before throwing your plastic in the bin, consider creating something artistic with it. Murals, mood boards, and even sculptures can be made with pieces of plastic. Growing up, I used to watch the man on Art Attack create just about any and everything with PVA glue and a bunch of other items I didn't have at my disposal. It made me get creative. I'd replace the premium items from my screen with whatever was in my house. Now, to be completely honest, even if I had the premium items in question, my final art piece would still not have been great, but it was fun and creative.
Furniture and Football
From furniture to football, organisations are finding ways to make sure they prioritise recycled plastic in their products.
Recycled plastic in Furniture
One of the big names in furniture, IKEA, has pledged to only sell plastic that is renewable or recycled by 2030. The company has already started its journey towards this goal with items and lines made completely out of recycled plastic already available in stores.
Recycled plastic in Football
Football, one of the most popular sports in the world, is no exception. From the World Cup to the world's biggest football clubs, we are now seeing an increasing trend of incorporating recycled plastic into the game. For instance, during the last World Cup, all Coca-Cola bottles sold were created from recycled plastic. Meanwhile, some of the most renowned football clubs, like Real Madrid and Liverpool, have taken the bold step of producing kits entirely made from recycled plastic.
Saving the ocean with Plastic?
Recycled plastic can be used to educate others on how impactful its waste is to our planet. Our team at Bywaters executed a brilliant plan to showcase just how much plastic our friends in the ocean have to deal with, by creating a lifesize whale from recycled plastic. Plasticus proudly showcases our dedication to minimising plastic waste in the ocean through the collaboration with Sky Ocean Rescue and Sky TV. Joining forces with the TV giants resulted in a nationwide tour of our colossal plastic whale, aptly named 'Plasticus'. We constructed the whale from a staggering amount of half a tonne of single-use plastic recycle by our Material Recycling Facility in Bow. Plasticus' weight was symbolic of the enormous and alarming quantity of plastic that enters the ocean every second, equating to a shocking 8 million tonnes annually.
PPP: Turn your Plastic into Progression for our Planet
Ready to take the first step towards a more sustainable future?  Our dedicated team of sustainability specialists are committed to finding solutions for your plastic waste, whether you're interested in creating your own Plasticus or simply seeking the most effective means of recycling. Take the first step today and contact our experts for a personalised consultation – let's work together to make a difference for our planet.
More posts: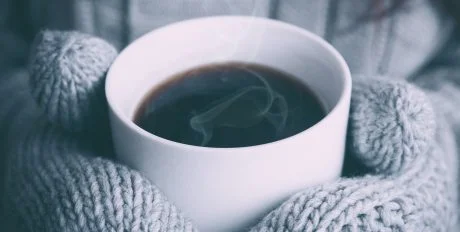 Global warming and climate change are serious issues that continue to affect our world. Although they may not be making headlines at the moment, they are just as pressing as they have ever been. That's why it's important to think about how we can be more sustainable this winter season.
Read more