Free Quote
Contact us today for your Free Quote
Close
A pallet and packaging crisis
Let's not beat around the pallet edges, Britain has a major packaging issue. Whether it be domestically or commercially, there's more that can and should be done. Brits dispose of nearly 100 billion pieces of plastic packaging every year according to a survey from Greenpeace.
One of the most overlooked items in commercial London also happens to be one that can be repurposed more than we realise – pallets. In the US alone, over 1.8 million wooden pallets are used a day.
It's easy to overlook the items that hold up the most prized possessions of our favourite businesses, however, pallets in the UK are a billion pounds industry. This isn't a surprise when you consider the fact that over 18 million pallets are manufactured and distributed every year in the United Kingdom. As helpful as pallets are, the common practice to overlook their impact on the environment is one of many reasons these wooden wonders are only recycled 10% of the time.
Pallet Loop Formation
These are some of the points that helped to form Pallet Loop, which was officially founded around 2018, by individuals with a vested interest in the pallet industry.
Paul Lewis, the founder, was inspired by his own family business, HLC, in which he worked for 15 years. Within this time, HLC also opened three pallet production facilities, all of which were successful. This history was imperative in the formation of Pallet Loop. The leaders of something that could push this industry in the right direction would have to be a set of individuals that not only wanted a more sustainable future, but also, understood the importance of design, functionality, and cost within the pallet industry. Pallet Loop itself is a joint venture, brought together by the biggest names in the pallet industry, initially through an acquisition.
What does Pallet Loop do?
Pallet Loop design, build, distribute and repair sturdy pallets, that can be reused by clients or others, as opposed to being wasted. The materials and designs used by Pallet Loop are higher in quality than most standard pallets, which helps to ensure their longevity. This also helps to reduce excess waste generated by single-use pallets, making them much more sustainable. The designs are also tested rigorously in order to ensure that the products they produce are of high quality and safe to use. Additionally, the costs associated with Pallet Loop's services are economical when compared to purchasing new pallets at regular intervals.
Pallet Loop will also repair and redistribute your Green Pallets to ensure your business continues on its path toward a circular economy.
Circular economy design
To stand out amongst the competition of non-recyclable single-use products, the pallets are painted a distinctive green, utilising 100% FCS pallets. This ensures they can be used again and again.
Home for your pallets
Established collection sites and repair hubs were sprouted nationwide. A dedicated fleet of lorries that pick up clients' pallets for repurposing, repairing, and recycling; backed by a 72 hours collection service for specific pallets.
Continue your circular economy
When building a circular economy, all components are as important as each other. Packaging is an integral yet overlooked part of commercial buildings in London. The team at Pallet Loop understands this. Hence, the Pallet Loop exists to tackle and support the mission of a circular economy in all office spaces.
How to partner with Pallet Loop
Chances are, you didn't find this blog by chance, You're part of a commercial building, either considering or already in possession of pallets. At Bywaters, we focus on all aspects of your organisations sustainability. With guides on circular economy and a dedicated team of Green Gurus that will help your business maintain and surpass its green goals. Through your partnership with Pallet Loop, our team will assess your current packaging practices, and under the right conditions, we can partner you with London's most reliable waste management company at the same time you join Pallet Loop.
More posts: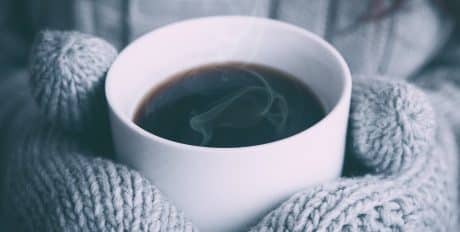 Global warming and climate change are serious issues that continue to affect our world. Although they may not be making headlines at the moment, they are just as pressing as they have ever been. That's why it's important to think about how we can be more sustainable this winter season.
Read more