Free Quote
Contact us today for your Free Quote
Close
Mental Health, Diversity in the workplace and employee experience. HR in 2021 can be a challenging and rewarding experience, which is fundamental to successful business operations. In our searching interview, we get to know Anne Sanni – Head of Human Resources at Bywaters – and discover how Bywaters strive to create an inclusive and diverse environment for employees to thrive.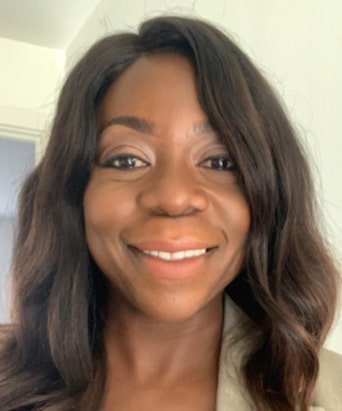 What is your role at Bywaters?
I am the Head of Human Resources and have been working at Bywaters for over 9 years. I am responsible for the company's personnel and training strategy and contribute to the overall company strategy and policy-making. In addition, I assist the board by advising on the human resource implications of its decisions, where necessary.
The past two years have put a significant focus on Employee wellbeing. As such, what are the main challenges in HR in 2021?
Mental health support
Naturally, due to the pandemic, a higher number of adults are dealing with mental illness. Even those who are good at working under pressure have struggled from the pandemic's impacts and may very well continue to do so over the coming months or even years. Therefore, we must continually ensure that we offer resources that provide ample support for coping with mental health issues to protect employees.
Aligning HR costs
Aligning HR costs to support the business bottom line. We are consistently looking at ways to make our benefits packages more cost-efficient to help Bywaters stay profitable while still providing significant benefits to help retain employees. Bywaters wants to maintain a talented workforce, but in doing so, will need to ensure it has a salutary impact on profitability at the same time.
New Definition of the Employee Experience
At Bywaters, we recognise that our employees are our greatest assets. Therefore, how employees experience work is more important than ever before. With employee experience linked to engagement and performance, ensuring the employee experience is positive from recruitment to retention, and our bottom line is key. Organisations that perform highest on employee experience benchmarks typically attain a higher profit, demonstrating a clear correlation between the employee experience and the bottom line.
On top of mental health, recent events have shone a light on diversity across the UK. What do you believe is the importance of diversity in the workplace?
Diversity, inclusion and Equality remain high on our list of priorities. Having a diverse and inclusive workplace is important, not only ethically but also for improving employee morale, boosting innovation, and enhancing business success. This is why we have implemented practical steps, including:
Training Managers in diversity and inclusion

Thinking beyond protected characteristics

Addressing any unconscious bias

Gather, report and act on diversity and inclusion data.
We believe the above will allow us to continue to embed our diversity and inclusion strategy at Bywaters. We continue to move from words to actions when it comes to ethnic diversity within Bywaters. 
A diverse workforce creates higher employee engagement. Generally speaking, when employees feel included, they are more engaged. Companies with a diverse workforce make better decisions faster, which gives them an advantage over their competitors. As a result, companies with diversity in the workplace achieve better business results and will therefore achieve more profit. The different characteristics and backgrounds of a diverse workforce also results in different skills and experiences, which gives the organisation a better opportunity to achieve their strategy, due to the various perspectives. 
With the changing world we live in, what would you like to see change in UK workplaces going into 2022?
I would like to see more financial investments in ongoing education and professional development. In addition, we need to continue investing in our employees, which allows the tacit knowledge to stay within the organisation.
Finally, what do you love about working for Bywaters?
I love the culture of Bywaters, as cliché as it may sound, we do work as one big family. The leaders within the organisation are visible and accessible, and there is a real sense of 'we are all in this together', which results in a friendly and collaborative culture and atmosphere.