Free Quote
Contact us today for your Free Quote
Close
In recent years, sustainability has become a key concern for both job seekers and employers alike. Recent studies have shown that over 85% of graduates hope to work for a company with sustainable practices, highlighting the importance of environmental and social responsibility in the modern workplace. Even more startling is the fact that over a quarter of employees in the UK are actively seeking new job opportunities.
For jobseekers looking to break into the commercial sustainability sector, there are a few key tips that can help improve your chances of landing your dream job. From highlighting your relevant skills and experience to demonstrating a strong commitment to sustainability in your personal life, investing time and effort into your candidacy can pay off in a big way when it comes to securing a role in the field.
Whether you're just starting your career or looking to transition to a more sustainable profession, our article has everything you need to know.
Volunteer
Volunteering has long been considered a noble and admirable activity, but did you know that it could also help you secure your next job in commercial sustainability? With the job market becoming more competitive, it's no surprise that employers are looking for a well-rounded candidate who has gone above and beyond their educational and professional background. Volunteering is a great way to demonstrate your commitment to a cause and your ability to work collaboratively with others. For example, volunteering on beach cleans shows your dedication to environmental sustainability and your ability to work with diverse groups of people towards a common goal. Similarly, volunteering your time to a food bank demonstrates your compassion and empathy.
Create a CV for the job you want
Research suggests that recruiters spend 6-8 seconds on a CV before deciding if the candidate is suitable for a job opening.
Employers are no different to you and I – they want the relevant answers as soon as reasonably possible. Avoid applying a 'one size fits all' strategy to your CV and prioritise the information necessary for your chosen field. We all have a lot of qualifications and experiences – not to boast, but I still have my Lego Land Drivers License somewhere in my room. However, employers first want to know if you're qualified for the job you're applying. Research the field and company you're applying for and utilise the information you've gathered to create the best CV possible.
For the record, if anybody does need a bumper car driver this summer, I still hold my Lego Land License…somewhere.
Where can I find a business with sustainability roles?
In 2023, just about every business of note has dedicated 'green jobs'. The sustainability job market is thriving, with an impressive growth rate of over 90% in the last year. It's no surprise that over 70% of companies now have their own sustainability strategy in place, recognising the importance of sustainable practices. The good news is that you can work for almost any organisation in the world in a sustainability role. The options are endless; it's up to you to find your passion, identify the field you love and want to contribute to, and then research their sustainability roles. You may already possess skills that could give you an advantage in securing your dream job.
In many cases, you don't need a university degree. Most entry-level jobs in sustainability want you to prove that you're passionate about the field. For starters, think about researching some facts about the sector or climate change to impress your interviewer!
What qualifications do I need for a sustainability job?
Many sustainability roles don't require a degree. However, higher education can be useful in certain fields, such as environmental sciences, surveying, engineering, and construction, where technical expertise is needed. For those aspiring to enter the sustainability sector without a degree can pursue external qualifications, such as an IEMA (The Institute of Environmental Management and Assessment) membership. This is an excellent way to demonstrate your dedication and knowledge. Sustainable companies vary in their structure and what they do. They can range from accounts and marketing communications to environmental auditing. Regardless of the company or its structure, you must show that you can be an asset to the potential employer. Ultimately, a degree is not essential, however, proving that you have furthered your knowledge in sustainability-related issues outside of your  interview can help you to show employers that is more than just a job to you.
Research before your job interview
You've followed the above steps and now you've got the call to come in for an interview. If you're lucky enough, it's at London's leading recycling centre. Wherever it is, there's a surprise that many interviewees never seem to prepare for – questions about the company itself. Before entering a job interview, research the company. Employers want the most qualified candidate, however, more importantly, they want the right one. Somebody that's prepared to not only research the company they're applying for, but also highlight how they will fit in gives those looking to employ you less work. The more you display through research how you will slot into the company, the more chance you have of becoming an employee there.
Sustainability consultants may be impressed if you can suggest a few ways to advance its circular economy practices. Account Managers would need you to understand client pain points and environmental objectives. Research the job you're applying for and use the interview to show them why you're the best at what you do and why you're the best option for them.
Research the partners and governing bodies of the company you're applying for
There are many sources and organisations worth researching in the UK sustainability sector. For example, The Environment Services Association (ESA) is the leading trade body for Britain's resource and waste management industry. Furthermore, there are several sources relevant to the sustainability sector worth researching. Some include Edie, Let's Recycle, and Materials Recycling World (MRW).
We see you made it this far – Want to work with us?
At Bywaters, we are always interested in hiring talent. We have a wide variety of roles in the sustainability sector available. If you are interested in looking for opportunities at Bywaters, have a look at our current vacancies, or email us at enquiries@bywaters.co.uk.
More posts: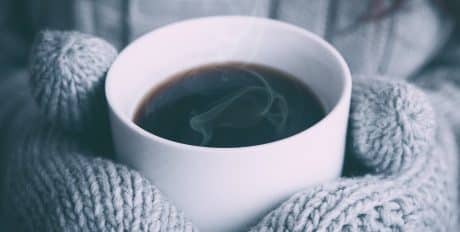 Global warming and climate change are serious issues that continue to affect our world. Although they may not be making headlines at the moment, they are just as pressing as they have ever been. That's why it's important to think about how we can be more sustainable this winter season.
Read more