Free Quote
Contact us today for your Free Quote
Close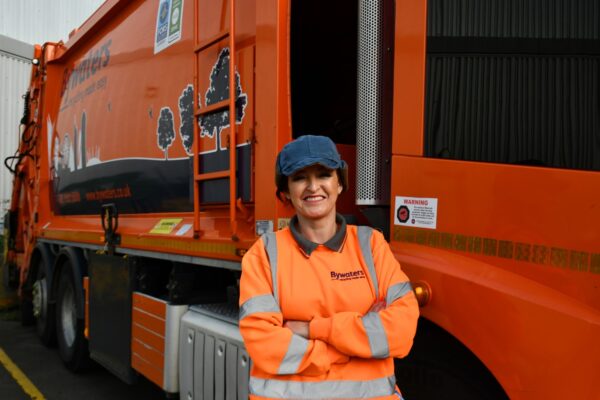 Waste and recycling collection is a physically demanding but rewarding job that allows you to make a positive impact on the planet and your community. Although it has traditionally been a male-dominated field, only 19% of the waste industry workforce in the UK is female, according to a 2022 report by the Environment Services Association.  
 
We interview Keeley Smith, one of our skilled and experienced female dustcart drivers who is breaking down barriers and paving the way for other women to enter the field.
Who are you? What is your role?
My name is Keeley Smith, and I'm from Romford. I work as a Dustcart Driver, and I have been employed at Bywaters for four years. Prior to this, I worked as a bus driver, lettings agent and a hairdresser. 
What is a day in your job like?
I start my day by arriving at the office early in the morning. First, I plan the waste and recycling collection route. After that, I collect the keys for the dustcart and conduct our routine safety checks before heading out to complete the waste collections. 
Usually, we handle between 30 to 50 jobs, but the number can vary significantly since we encounter various types of collections. Some days, it could be skips, other days  bins, or perhaps even a mix of both every round is unique! At the end of the day, we always go transfer our collections to our sustainable partners' facilities.  
What is your favourite part about your job?
I love my job. I enjoy being on the move, and each day brings something new. The physical activity is something I genuinely appreciate, and this job provides a wonderful contrast to the typical office environment, which doesn't align with my work style.
What are the most important skill to have in your job?
You need to be highly organised when it comes to route planning, ensuring that no jobs are missed to avoid potential problems. It's also crucial to maintain a sense of calm, focus, and awareness, especially when navigating a large dustcart through the bustling city with its narrow roads, which can be quite challenging!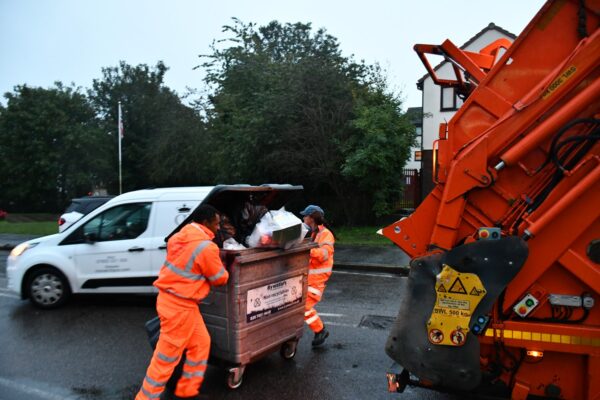 How do people from your department work with other ones?
My team works with every department in the company. We're the bread and butter of Bywaters, so it's important to get our job done right. After each round, we always debrief at the office to track our work and collections, and to identify areas for improvement.
What is your favourite part about the workplace?
I love working at Bywaters. The people are amazing, the banter is great, and I always have a laugh throughout the day. I also appreciate my supportive bosses who are always there to help resolve any issues. Plus, I've enjoyed working with a diverse range of great people over the past four years.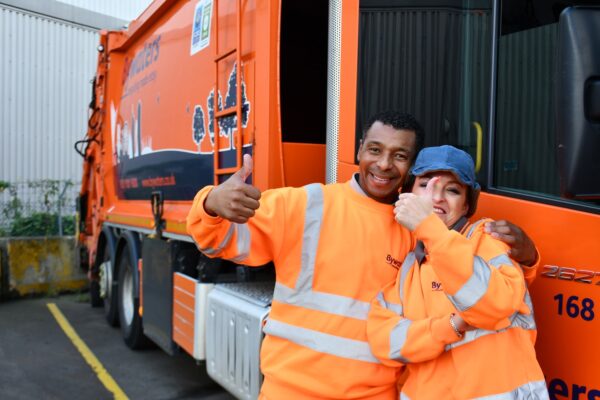 What would you like to see happen in the future?
I'm excited to see more women in the recycling industry. I've had a variety of jobs in the past, but being a driver is the most rewarding. It's a great way to make a positive impact on the planet and your community. Recycling has traditionally been a male-dominated field, but times are changing. I see more and more women in the industry these days, and I'm excited to see what the future holds.