Free Quote
Contact us today for your Free Quote
Close
In 2019, Bywaters started supporting a WWF project using sniffer dogs to help combat poaching and the illegal wildlife trade. In honour of Global Tiger Day, we are delighted to speak with Rebecca May – Regional Manager in WWF-UK's Asia Programme Team – to find out about the great conservation work being carried out globally.
Can you tell us a little about WWF? What is your mission?
WWF is the world's leading independent conservation organisation. Our mission is to create a world where people and nature thrive. The current pandemic has shown us how our health and the health of our planet are inextricably linked. Our Living Planet Report shows that since 1970, wildlife populations have fallen by half, and has been a warning for all humanity.  We need to change the course of history. The decisions made over the next few years will determine the future of our health, our planet, and the wildlife we share it with. We have a small window to reverse the decline in biodiversity and fix our relationship with our only home. WWF is asking for concrete legislation to protect nature, with a view to restoring nature by 2050. We focus our efforts to achieve the greatest impact by working towards:
Fixing the food system – the biggest driver of biodiversity loss

Tackling climate change – the greatest threat facing people and nature

Protecting some of the world's most incredible species and places
As an international network, we know we can make change happen.  We've led the way in increasing numbers of iconic wild species and won protection for vital habitats upon which people and wildlife depend. We've embedded sustainability into mainstream business and have started transformations in the way forests and fisheries are managed. And we have pushed issues like climate change, sustainable development and illegal wildlife trade up the international agenda and held governments and businesses to account.  But we can't make achievements like this alone. Millions of people across the UK care about wildlife and the natural world. We need to mobilise a movement of people for whom nature matters. People and partners whose voices will amplify our own, who will hold decision-makers to account, who will take action in their own lives, and inspire others to do the same. We'll require disruptive and highly-influential partnerships across the corporate and political spheres to succeed. Together, we'll create an unstoppable swell of support for action to restore nature before it's too late. 
You work primarily in the Tiger conservation programme – what does that job entail?
As a Regional Manager in WWF-UK's Asia Programme team, my job is to work with WWF's tiger landscape teams in China, India, Nepal and Russia to understand from them what needs to be done to improve the situation for tigers in the wild, to understand what level of funding is needed and why, and to support these endeavours as best we can. I work with these conservation teams to think through and develop plans, to share successes and monitor progress. I work closely with fundraising and communications colleagues in WWF-UK to help raise the funds, and engage with our supporters. It's such a privilege to work with experienced, dedicated and passionate people, here and in Asia, and to be able to share some of the successes, the challenges and the needs with people here in the UK who have played a role in this. There's some great work going on which we can feel proud of.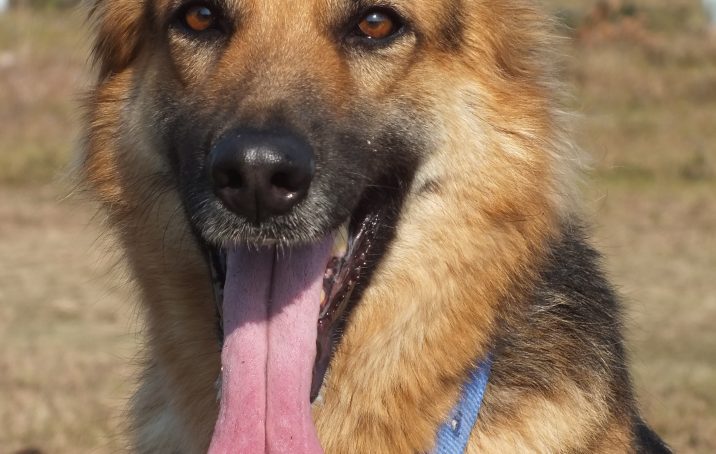 What about the sniffer dogs programme – how can dogs help with wildlife protection?
Tigers are killed for their skins, bones, teeth, claws and other body parts, to supply the illegal trade. This is one of the biggest threats to tigers in the wild. A TRAFFIC study for the period 2000–2018 highlighted that the highest number of seizures of tiger parts globally were recorded from India (40.5%). In Nepal, the government, communities and other organisations pride themselves on their protection efforts, but this threat still remains. Use of wildlife sniffer and tracker dog squads for crime detection and prevention is one of the many proven practices being deployed across several countries and has become a robust conservation strategy for the detection and prevention of illegal wildlife trade. In Nepal and India, dogs are being trained and used to sniff out tiger parts, and to track a scent to find a poacher after an animal has been killed. There are many cases where such dogs have helped in wildlife crime cases.
Working for WWF must be extremely rewarding – can you tell us of any success stories?
Working for WWF is extremely rewarding, but can also be pretty overwhelming, given the scale of the challenges. In the year 2010, a hugely ambitious goal was set to double the number of tigers in the wild by 2022, which tiger range governments agreed to. This provides us with a unique window of opportunity to make a real difference for tigers, their habitats and other wildlife they share these habitats with.  Since 2010, we have seen many wild tiger populations stabilise and even grow – something which seemed unlikely just over a decade ago, when the wild tiger population was at an all-time low and on a downward trend. Conserving tigers in the wild depends on the support and actions of many, but local communities play a critical role. Finding ways forward that benefit both people and nature is a balance which can be hard to find, but it is possible, and we have experienced in Nepal and India for example. This is the ultimate goal.
What affect has the global pandemic had on your conservation efforts?
The global pandemic has massively affected local communities in many places. The livelihoods of many local communities has vanished overnight, as income from tourism has stopped, and many countries have been, or are, in some form of 'lockdown'. The local rural communities who live near protected areas often have very few options in terms of livelihoods and income. Tourism and selling local produce and products have helped, but now these options are limited or have stopped completely. In such areas, dependence on natural resources such as fodder for their cattle and firewood for cooking and heating, is high and during these hard times, this need may be even greater. In Nepal, a preliminary review of unpublished case data from 11 protected areas, conducted by the Department of National Parks and Wildlife Conservation (DNPWC) and WWF Nepal, has found that human entry into protected parks has significantly risen since the lockdown in Nepal, at alarming rates. The first month of the lockdown (24 March – 24 April) saw more cases of illegal extraction of forest resources—such as illegal logging and harvesting—than the preceding 11 months combined.
In India, TRAFFIC analysis of poaching cases reported in the media, found a significant increase in reported poaching of wild animals. Comparing the six weeks before and after lockdown began on 23 March, reported poaching rose from 35 to 88.
In addition to these severe challenges on the ground, the pandemic is also of concern in terms of the funding we can secure for conservation, as many people here in the UK are also losing their jobs, and feeling economically vulnerable.
How can people, businesses or organisations at home help?
What I find incredible is that a lot of the funding that we have for tiger conservation comes from our tiger adoptions and general membership. It may seem like a small amount that you give every month, but this adds up to significant support on the ground. However, we fear that our income may reduce given the economic uncertainties we all face, and so we hope that our supporters, including businesses such as Bywaters, are able to continue to support our work and encourage others to also support us. You can also spread the word of the threats to tigers such as the illegal trade in tiger parts and products and habitat loss, and make conscious decisions about what you purchase, such as looking for FSC certified wood products which makes a real difference to the forests of Russia for example.
If you wish to find out more or to support ongoing efforts, please click here to donate